Cool Gear 3-Pack Travel Reusable Utensil Set with Slider Carry Case | Portable Knife, Fork, Spoon Silverware, Eco-Friendly Cutlery for Camping, Picnics, Kids & Adults - Gray, Pink, & Blue
Cool Gear 3-Pack Travel Reusable Utensil Set with Slider Carry Case | Portable Knife, Fork, Spoon Silverware, Eco-Friendly Cutlery for Camping, Picnics, Kids & Adults - Gray, Pink, & Blue
Regular price
Sale price
$10.99 USD
Unit price
per
Sale
Sold out
View full details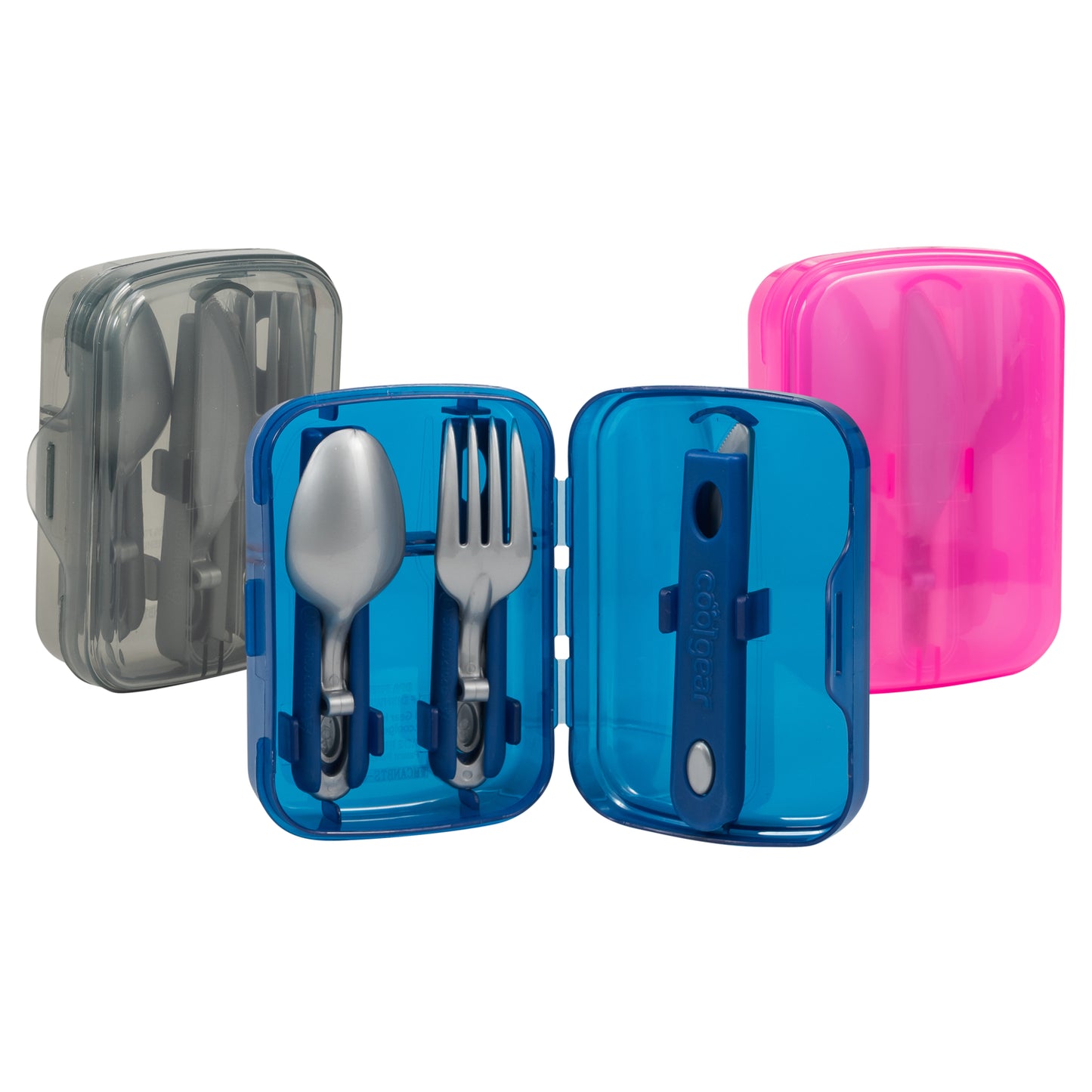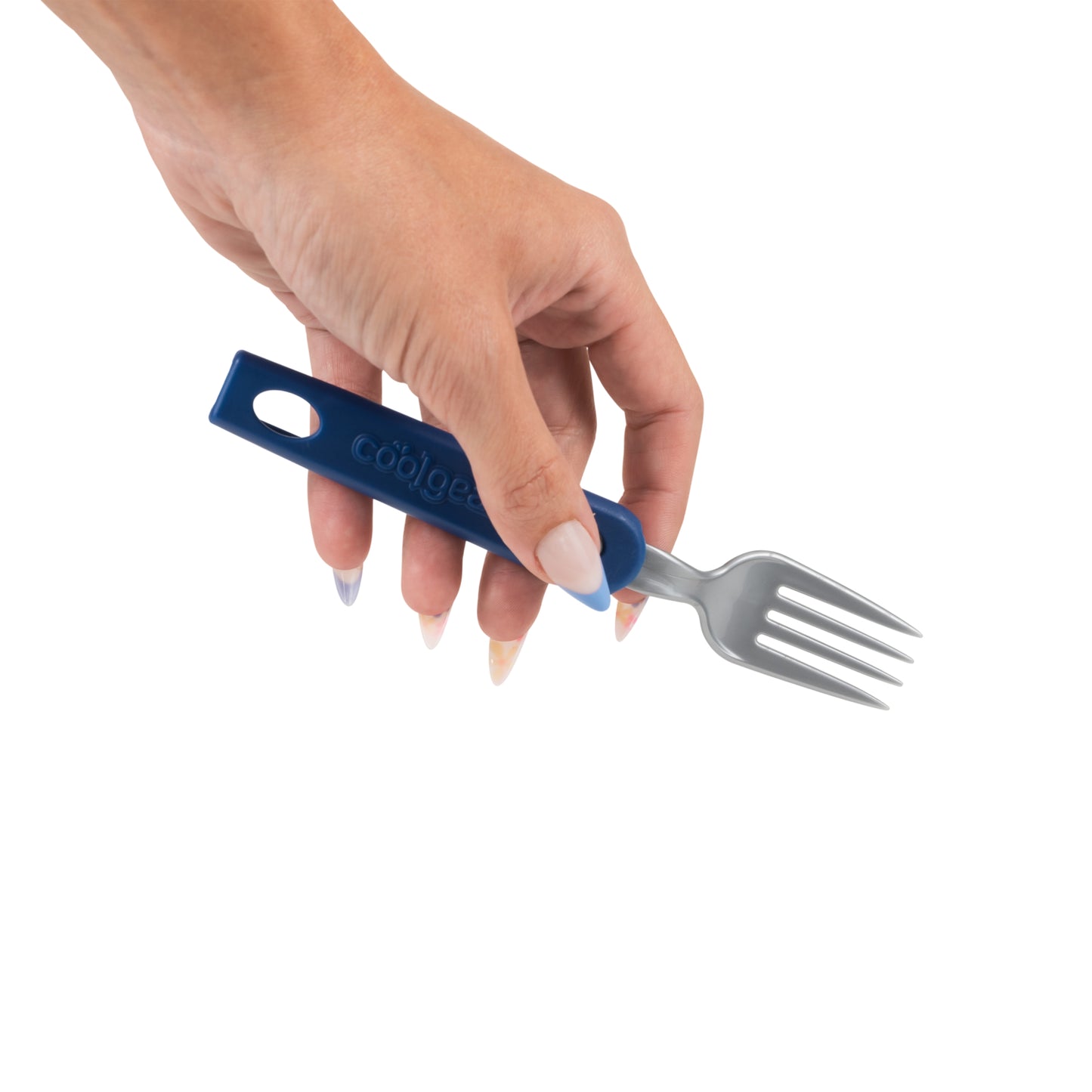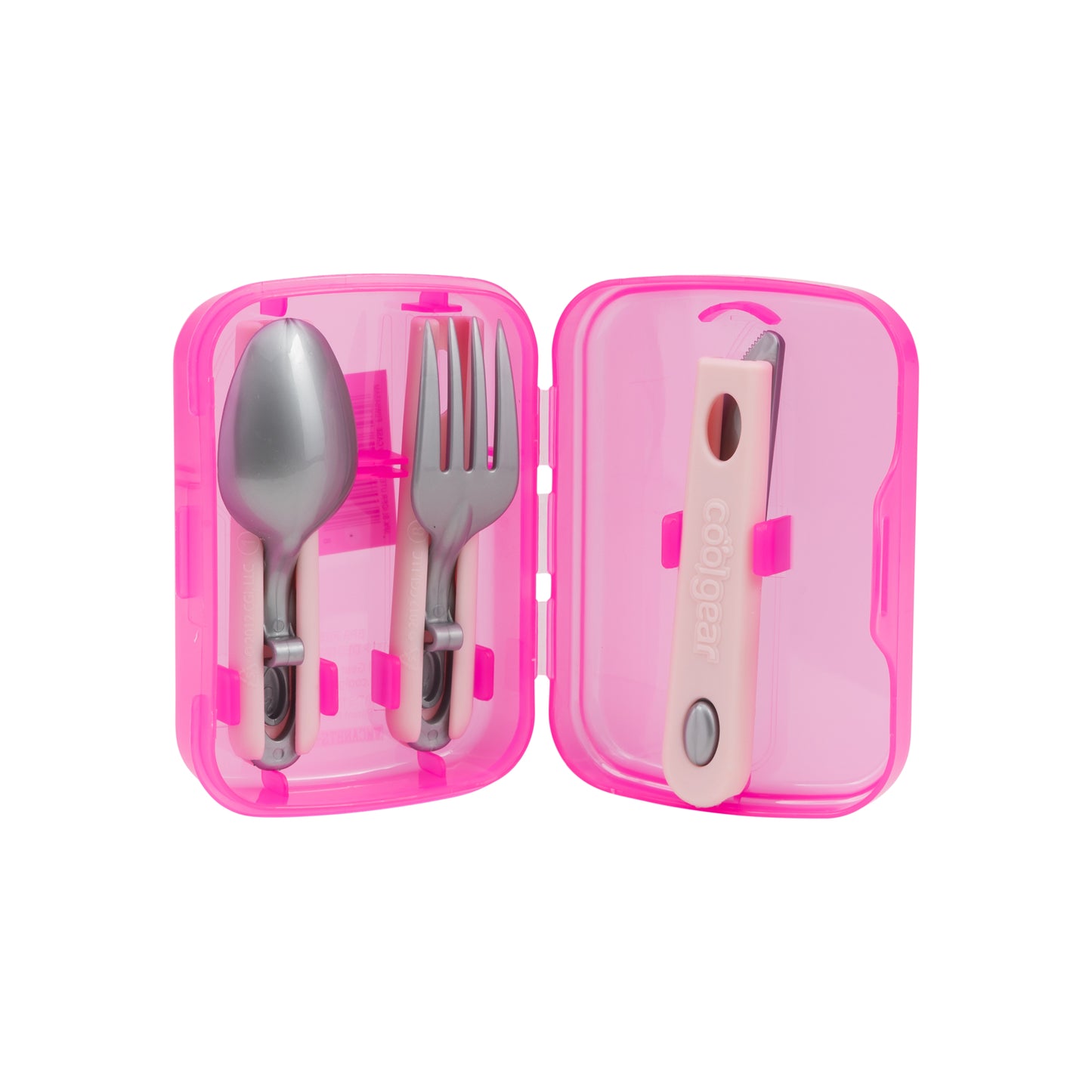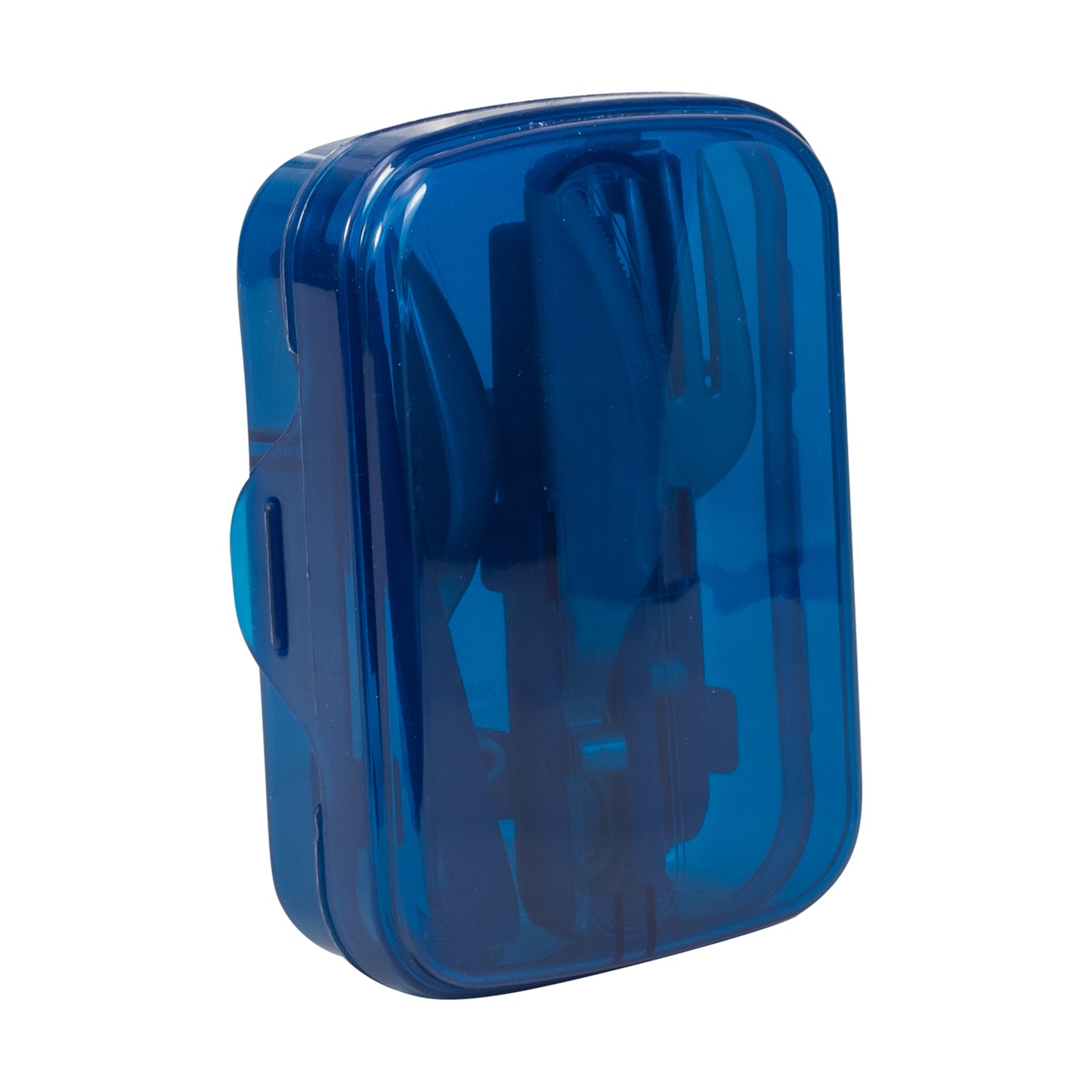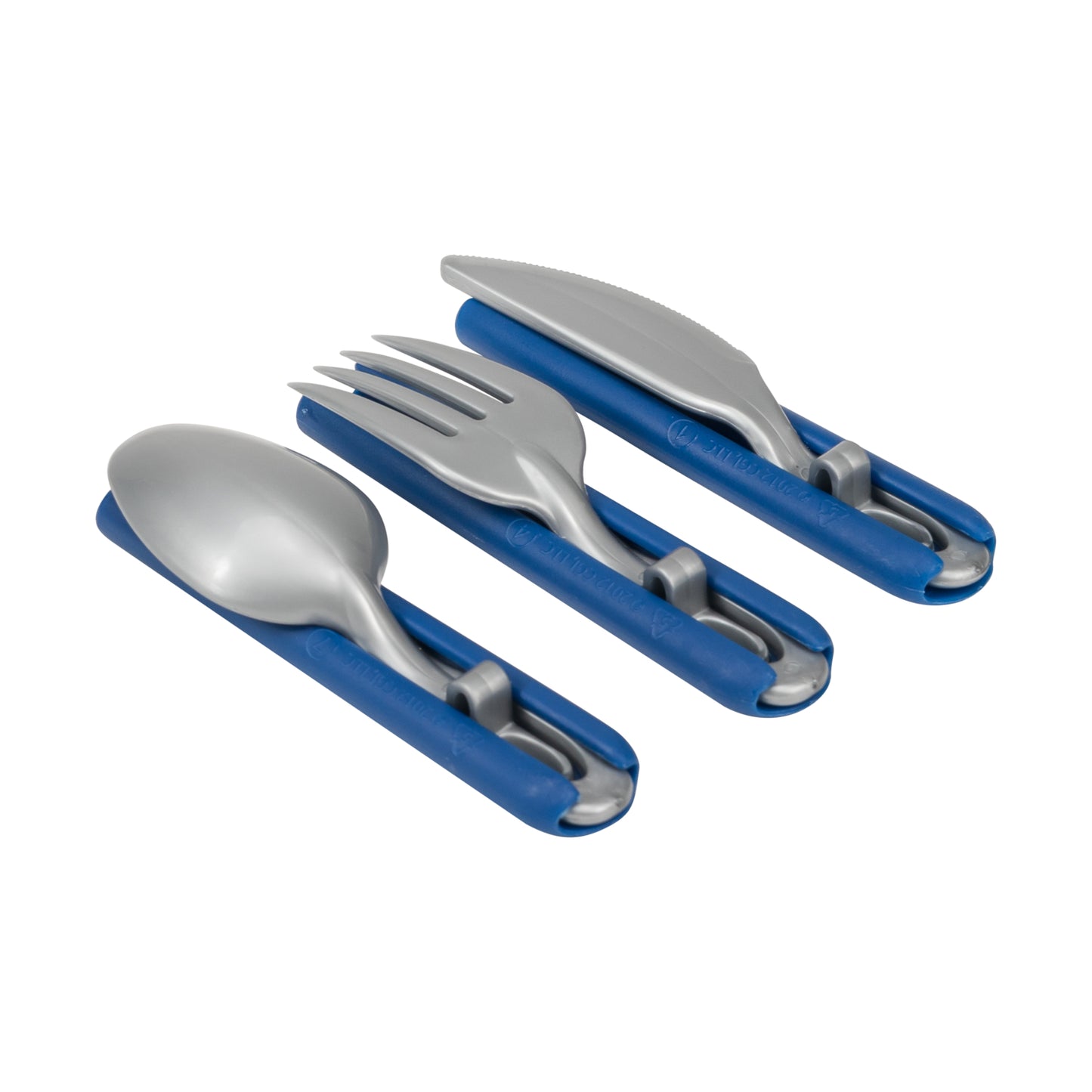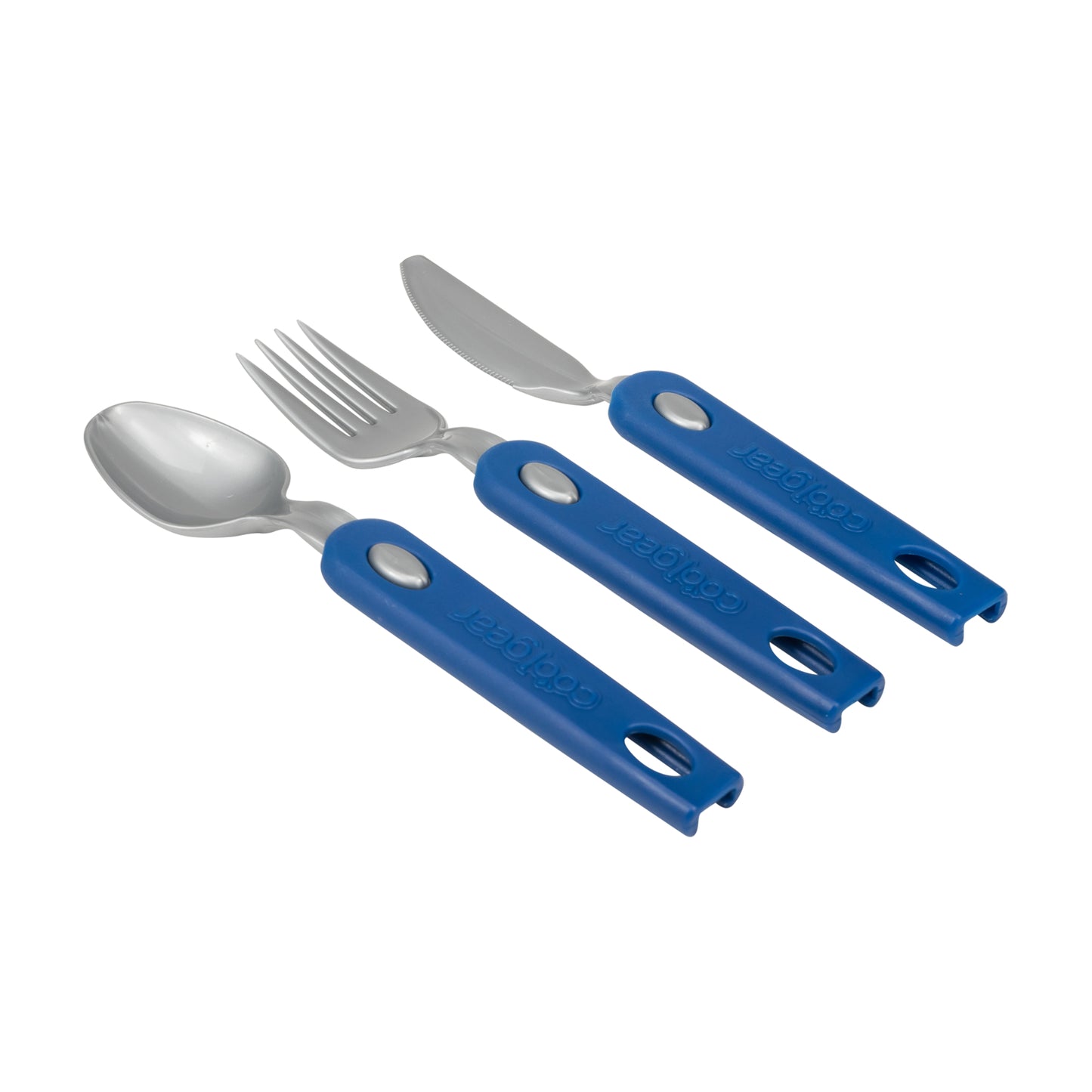 Product Details
About this item
COOL GEAR GOES WHERE YOU GO: Whether you're going to work, school, camping, picnic, on the road, or anywhere else, this travel utensil set goes where you go! The silverware attaches to the case and the lid slides shut keeping your silverware clean and safe to travel!
ECO-FRIENDLY: Say goodbye to single-use, polluting, plastic cutlery. This set is lightweight, damage resistent, and can be used over and over, keeping harmful plastic out of landfills. And they're top shelf dishwasher safe!
STYLISH COLORS: Your 3-pack set comes with a light grey, pink, and blue set of cutlery - you're bound to love these colors, no matter your favorite color! The modern, minimalist design is sure to be a fan favorite!
GREAT FOR THE WHOLE FAMILY: These sets are perfect to throw in the school bag, lunch bag, purse, and more! They're perfectly sized for school kids all the way to adults!
Because we knew you'd ask...




Water revitalizes. Water nourishes. Water heals.
Products related to this item
Regular price

Sale price

$17.99 USD

Unit price

per

Regular price

Sale price

$19.99 USD

Unit price

per

Regular price

$0.00 USD

Sale price

$14.99 USD

Unit price

per

Regular price

Sale price

$18.99 USD

Unit price

per

Regular price

Sale price

$21.99 USD

Unit price

per

Regular price

Sale price

$16.99 USD

Unit price

per

Regular price

Sale price

$18.99 USD

Unit price

per

Regular price

Sale price

$17.99 USD

Unit price

per

Regular price

Sale price

$27.99 USD

Unit price

per

Regular price

Sale price

$10.99 USD

Unit price

per

Regular price

Sale price

$8.99 USD

Unit price

per

Regular price

From $24.99 USD

Regular price

Sale price

From $24.99 USD

Unit price

per

Regular price

$0.00 USD

Sale price

$24.99 USD

Unit price

per

Regular price

Sale price

$21.99 USD

Unit price

per

Regular price

Sale price

$16.99 USD

Unit price

per

Regular price

Sale price

$21.99 USD

Unit price

per

Regular price

Sale price

$13.99 USD

Unit price

per

Regular price

Sale price

$23.99 USD

Unit price

per

Regular price

Sale price

$23.99 USD

Unit price

per

Regular price

Sale price

$23.99 USD

Unit price

per

Regular price

Sale price

$23.99 USD

Unit price

per

Regular price

Sale price

$19.99 USD

Unit price

per

Regular price

Sale price

$24.49 USD

Unit price

per