Cool Gear 2-Pack American Designed, Stainless Steel, Dishwasher Safe, Copper Lined, Tumbler with BPA-Free Lid & Cork Bottom, 20 oz
Cool Gear 2-Pack American Designed, Stainless Steel, Dishwasher Safe, Copper Lined, Tumbler with BPA-Free Lid & Cork Bottom, 20 oz
Regular price
Sale price
$17.99 USD
Unit price
per
Sale
Sold out
Capacity: 16.0 ounces
| | |
| --- | --- |
| Brand | COOL GEAR |
| Color | White, Chrome, Royal Blue, Ebony, Powder Blue, Lavender |
| Capacity | 20 Ounces |
| Style | Modern |
| Theme | Gear |
Capacity: 20.0 ounces
| | |
| --- | --- |
| Brand | COOL GEAR |
| Color | White, Chrome, Royal Blue, Ebony, Powder Blue, Lavender |
| Capacity | 16 Ounces |
| Style | Modern |
| Theme | Gear |
View full details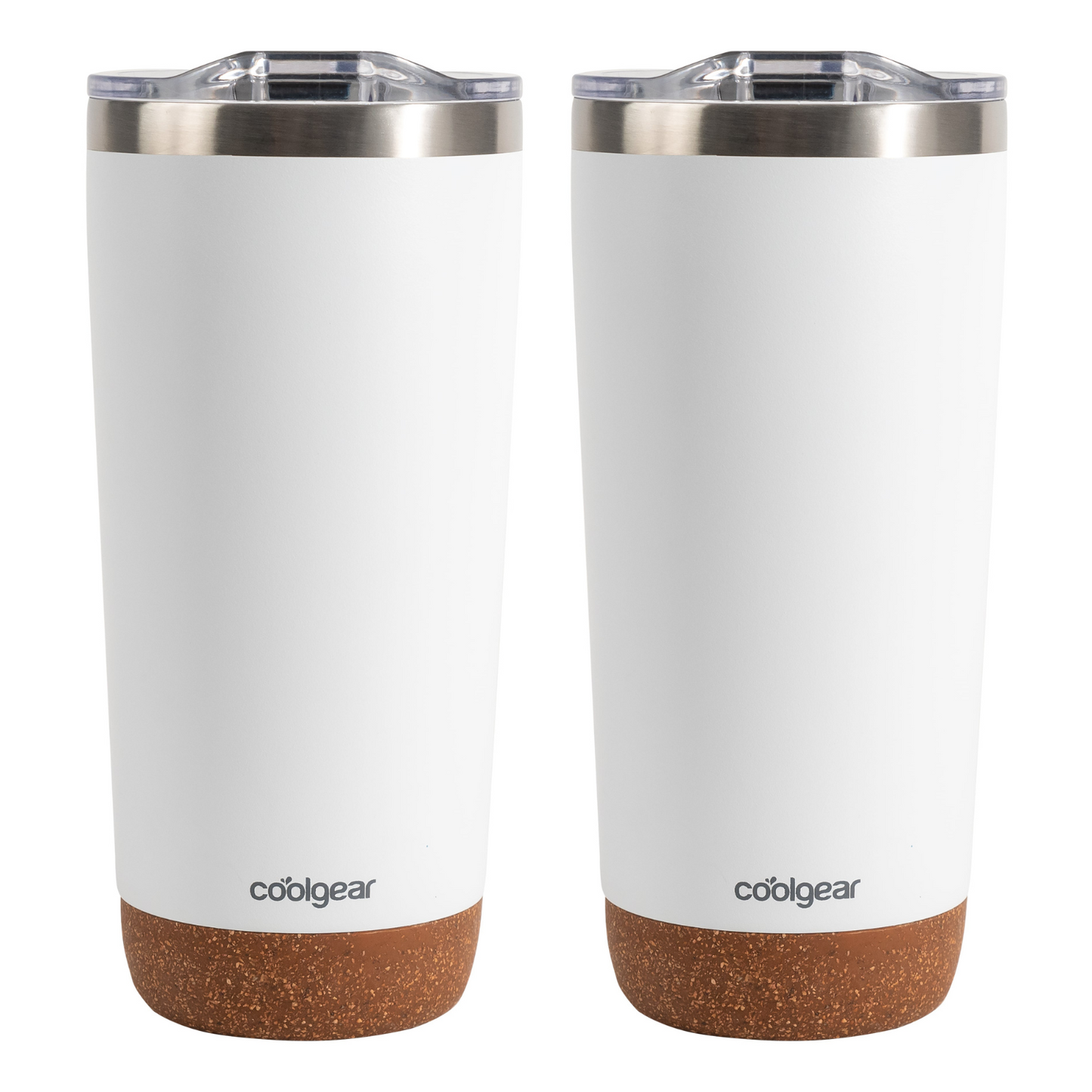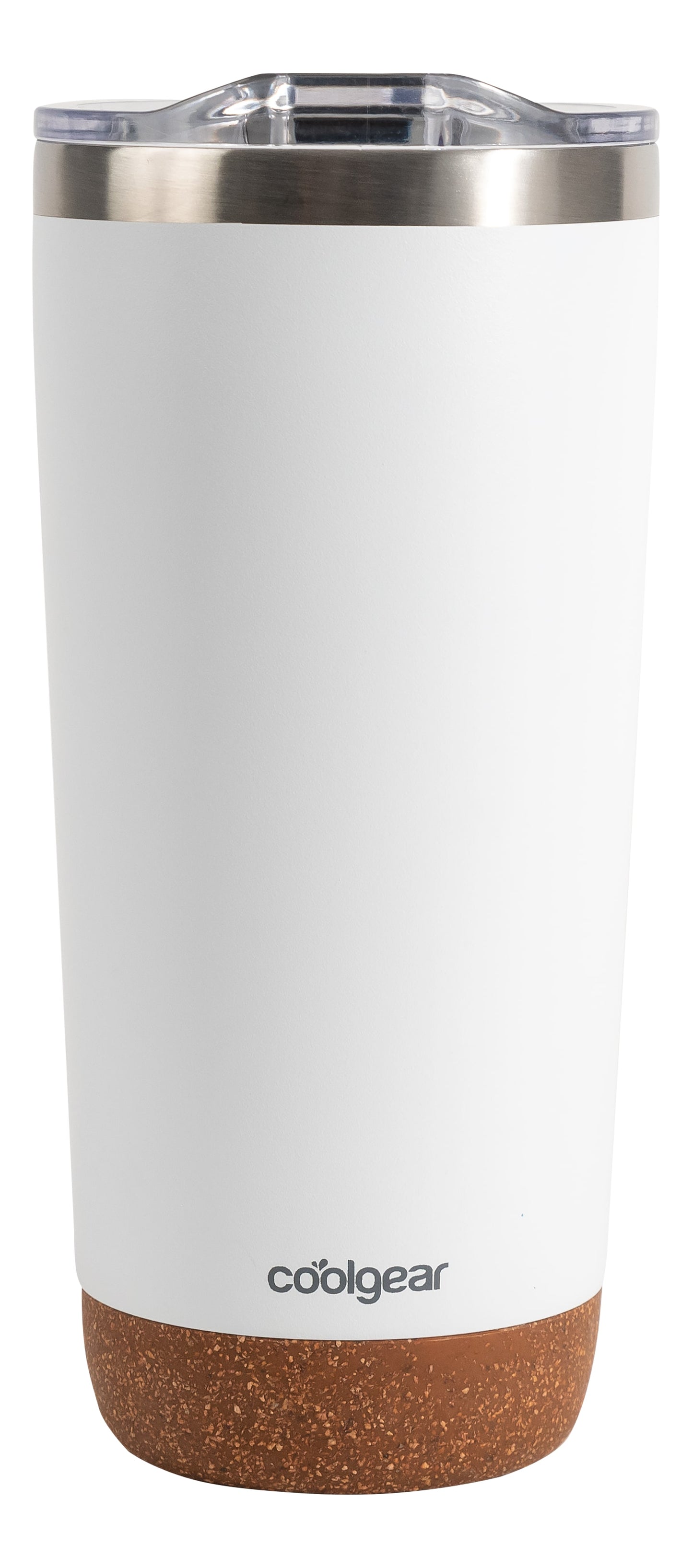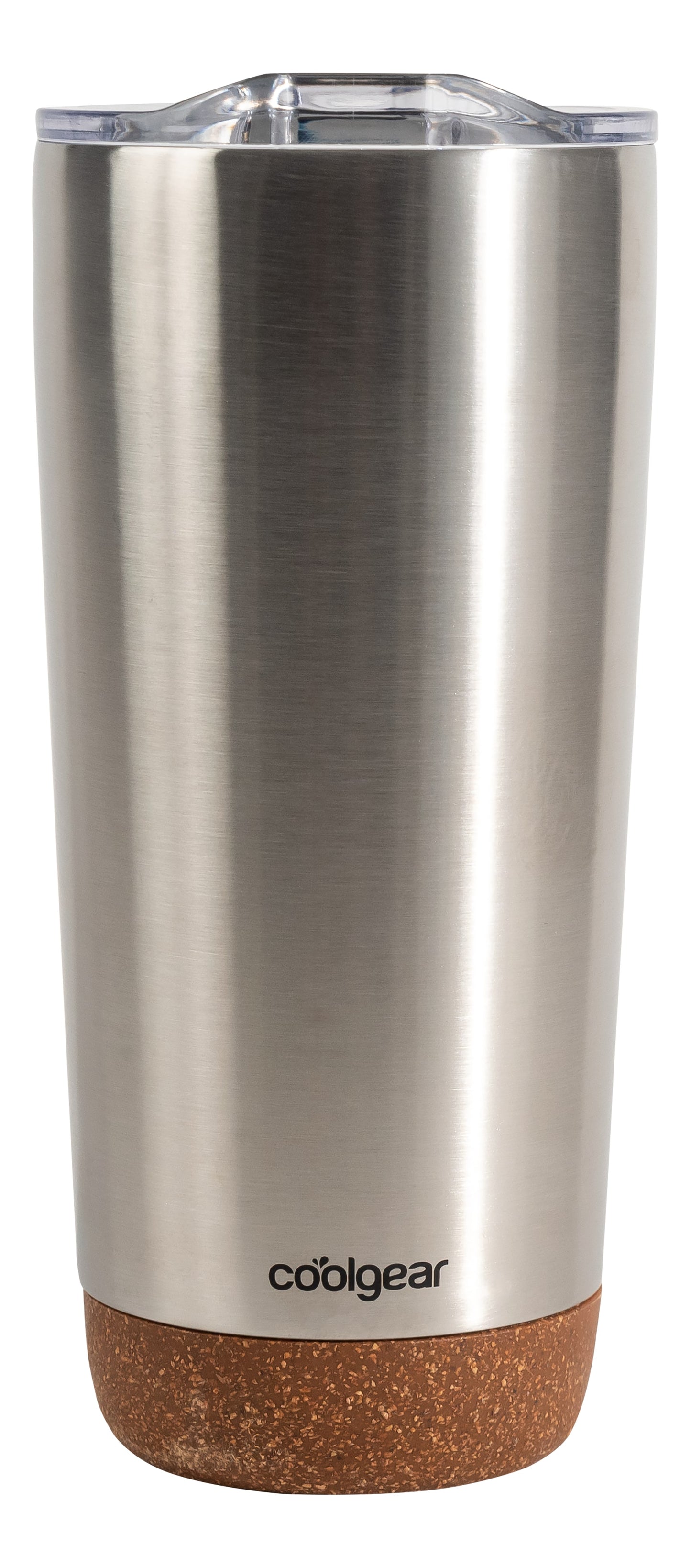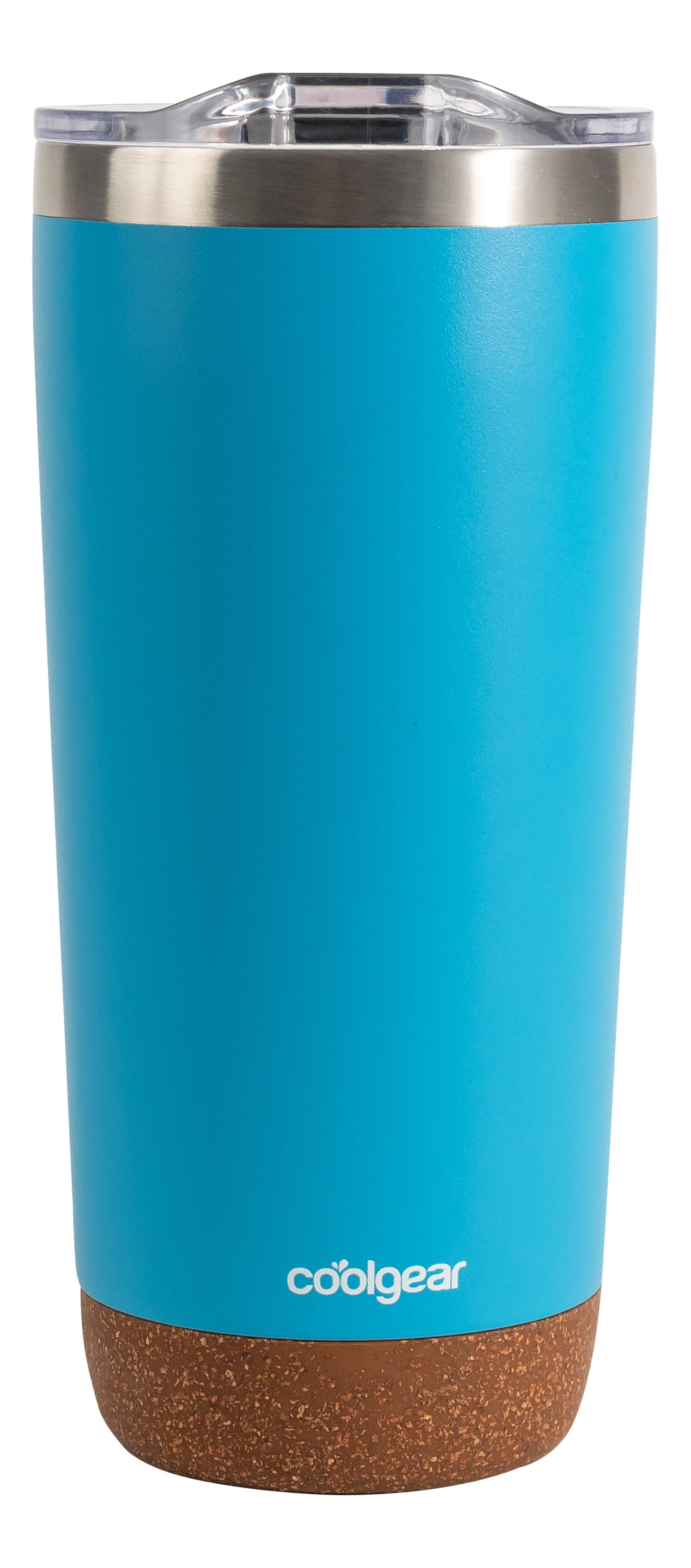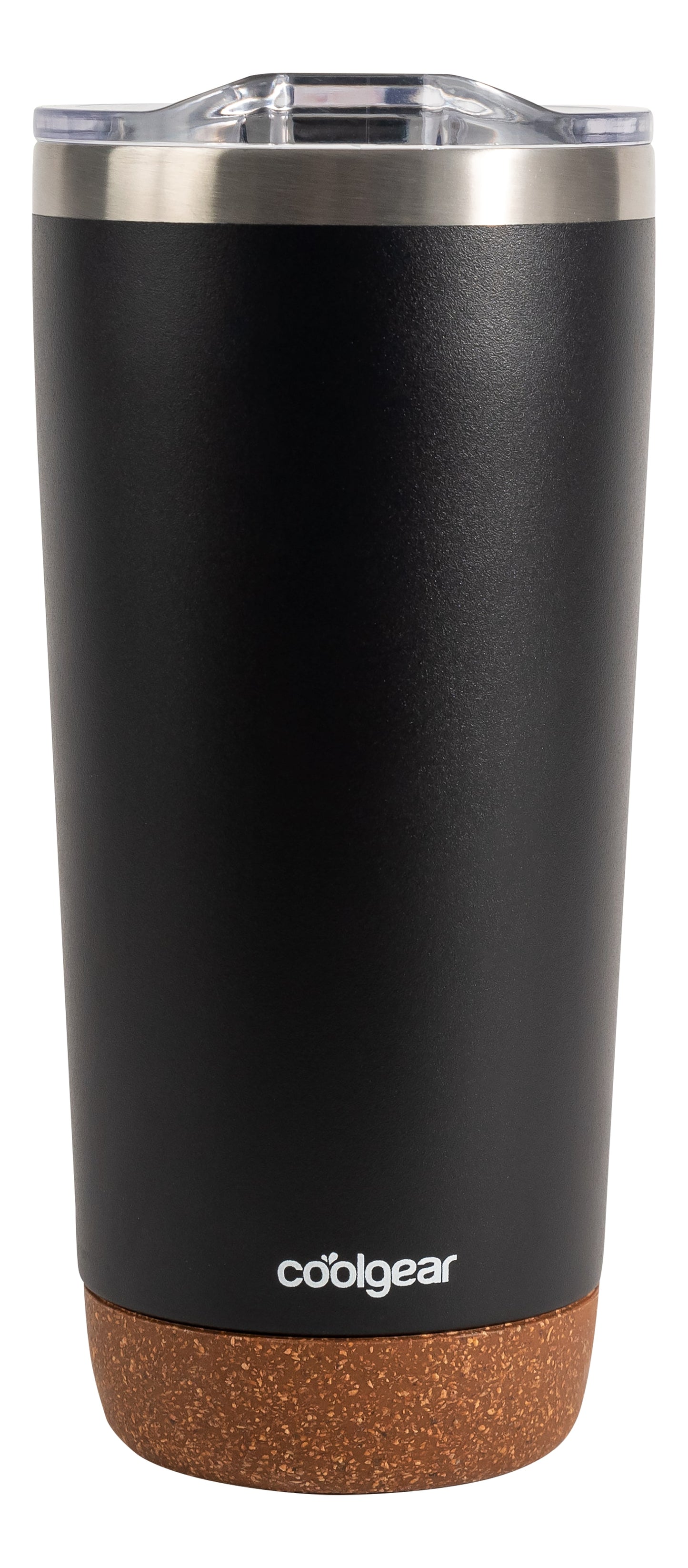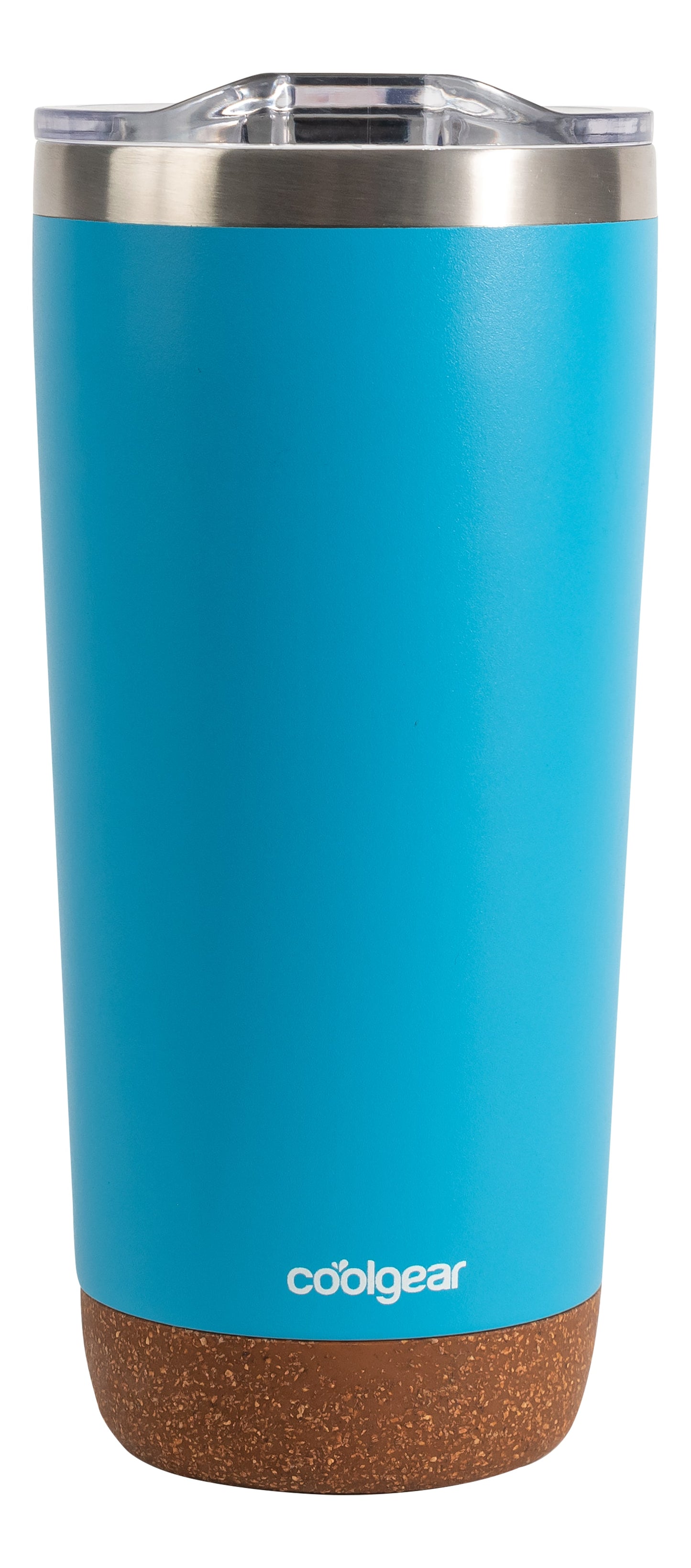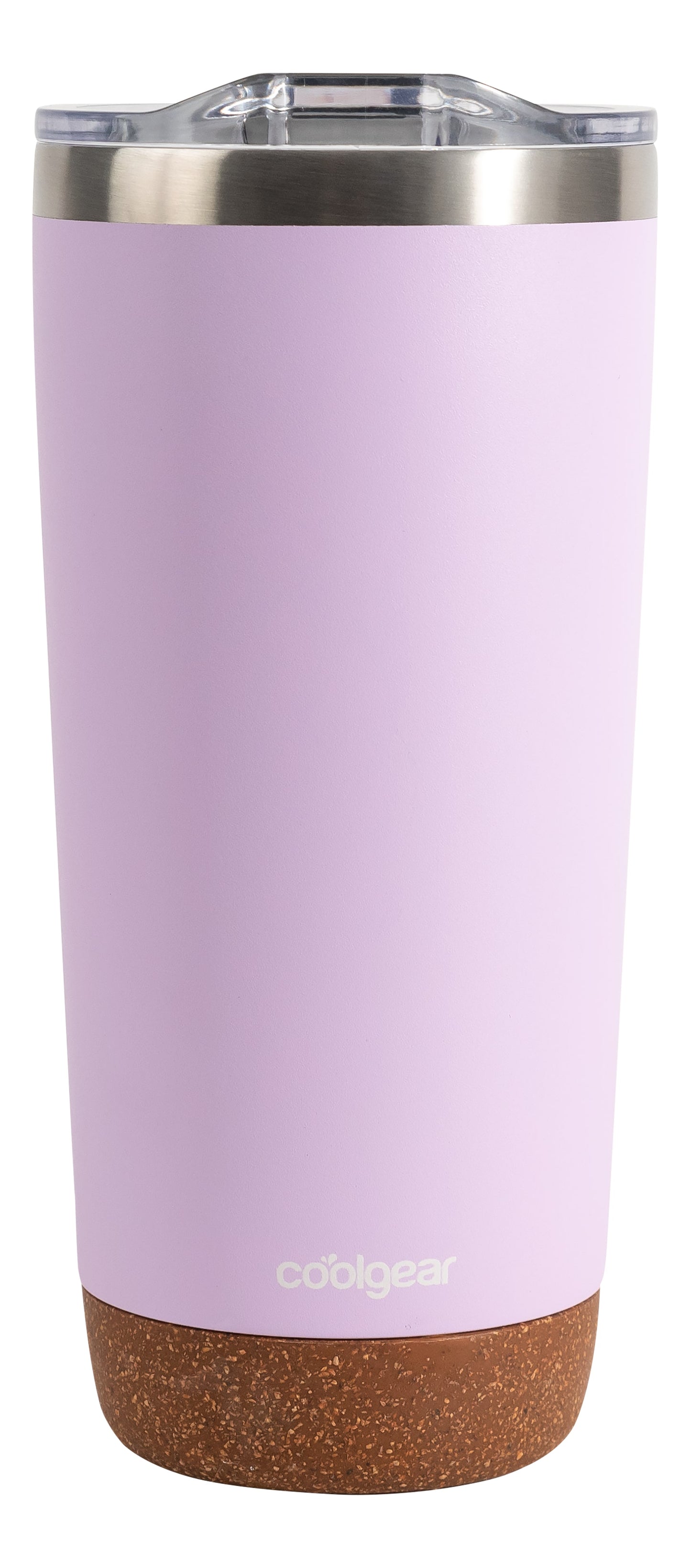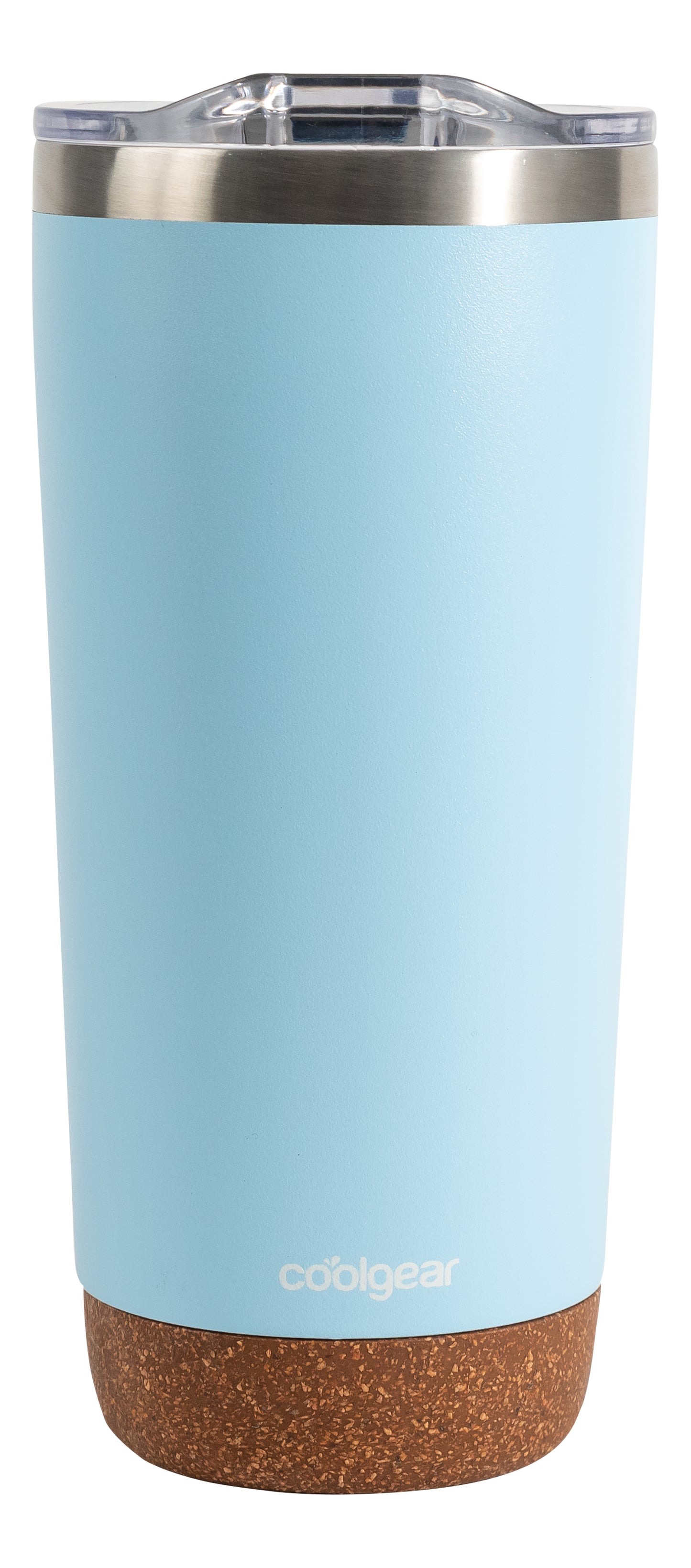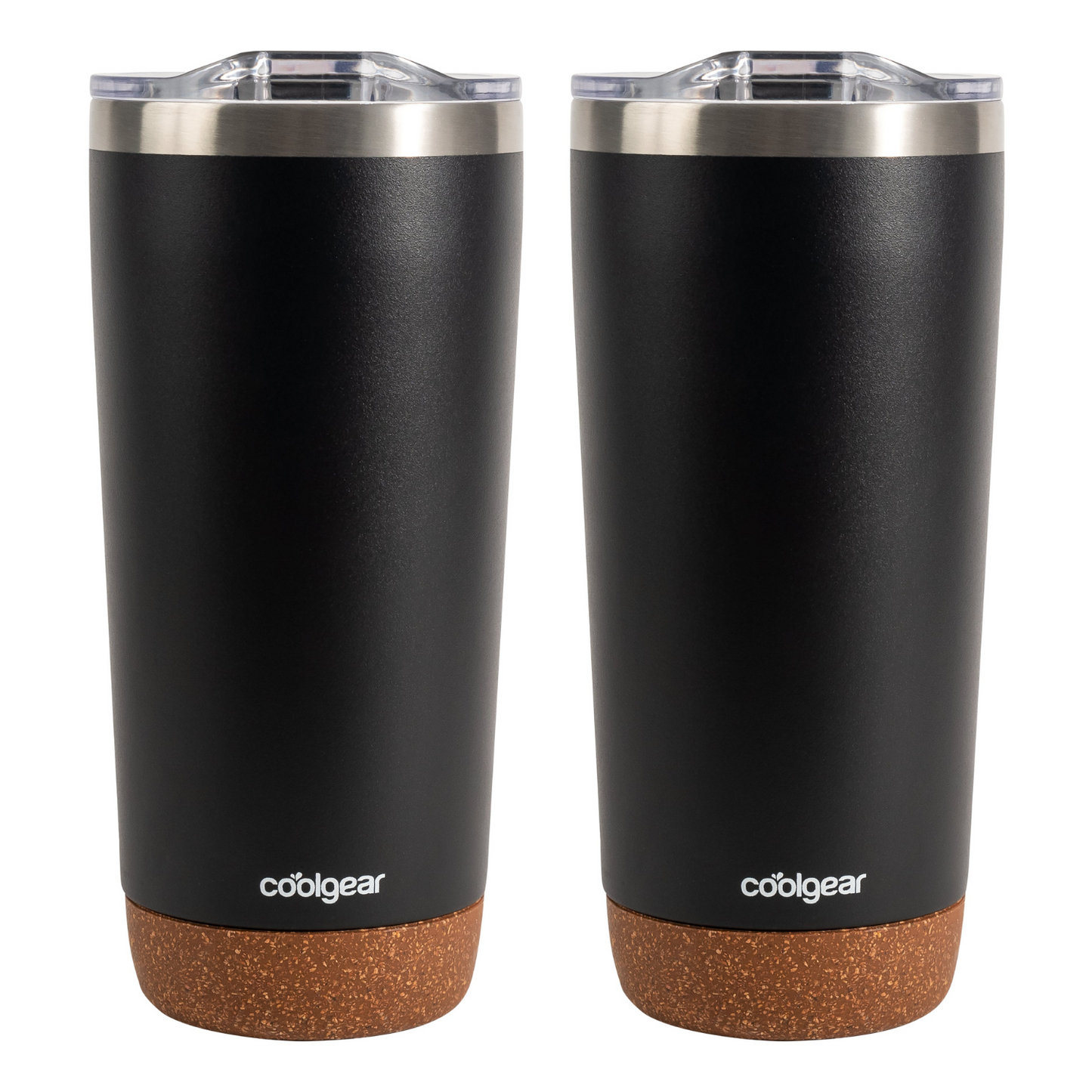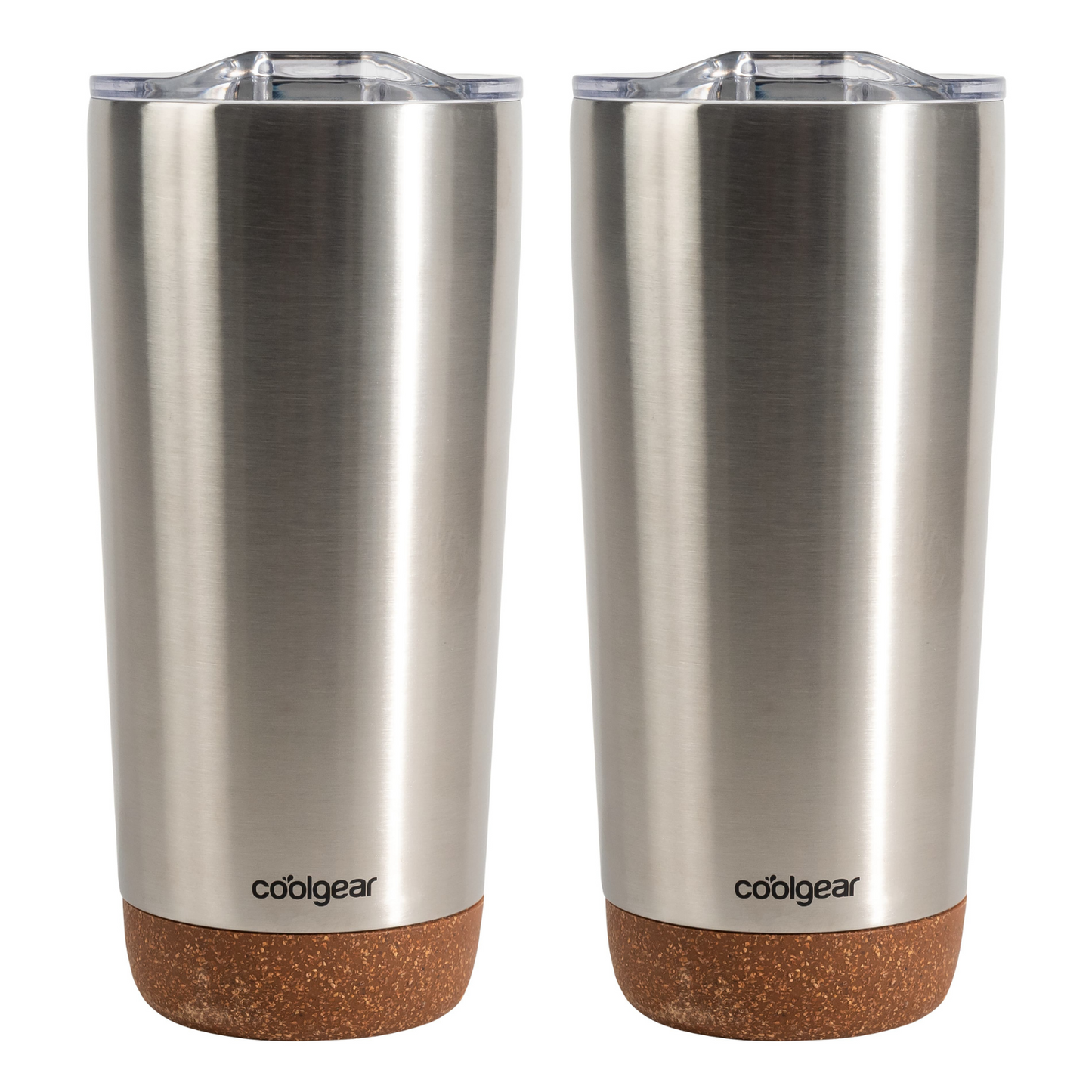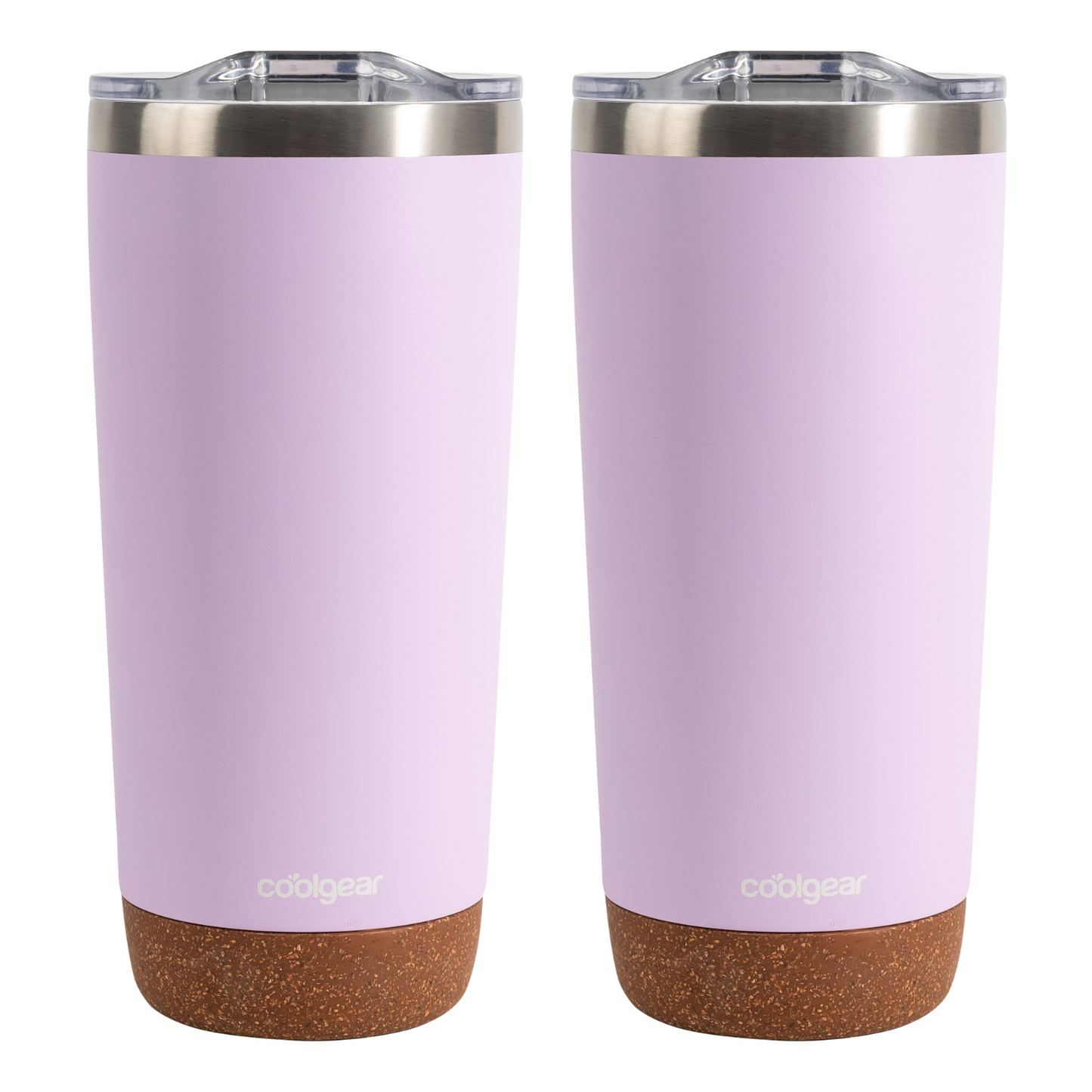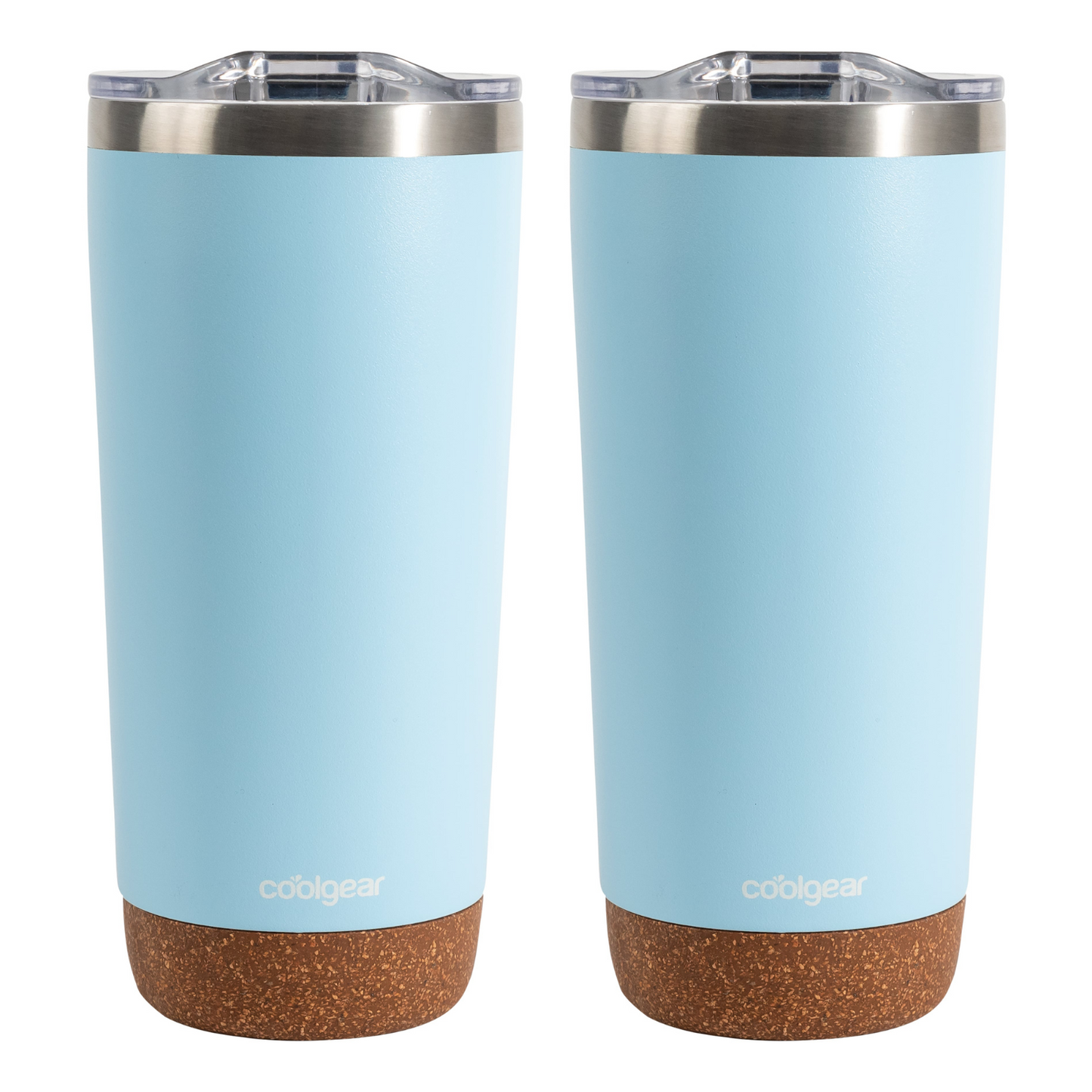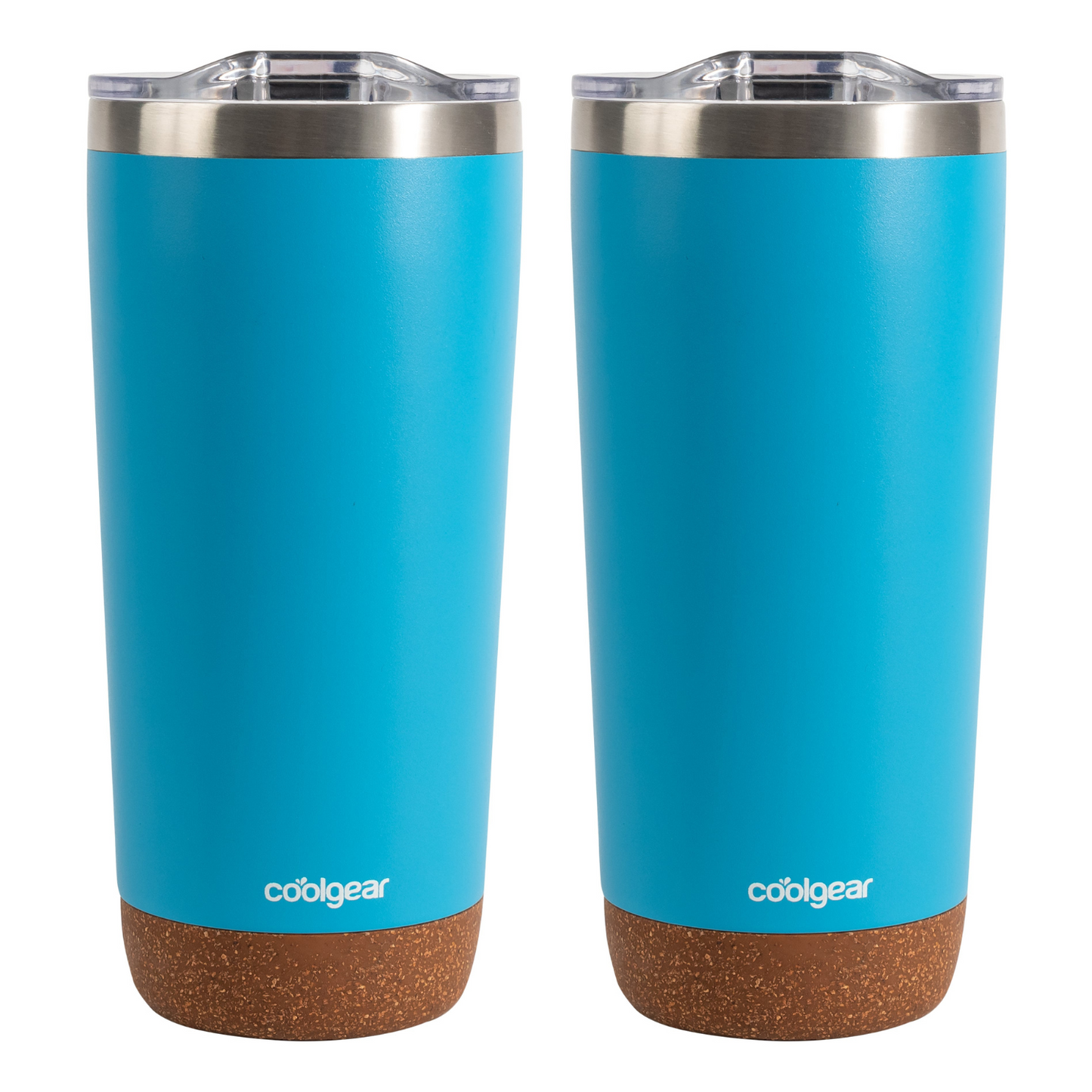 Product Details
About this item
"
Product Description:
Material: Stainless-Steel & Copper
Brand: Cool Gear
Color: White, Chrome, Royal Blue, Ebony, Powder Blue, Lavender
Capacity: 20 oz
Designed to Perfection:
Ready to revamp your kitchen accent? Bring home our selection of modern, rustic, and ultra-luxe tumblers with a cork bottom. These tumblers are made of stainless steel, lined with copper and powder coated on the exterior to provide a classic texture, stunning appearance, and temperature controlled drink holder. This Cool Gear drinkware is appropriate for all settings, be it the comfort of your home or the office. Be unique and flaunt your fashion forwardness with these tumblers, designed to perfection for you.
Safe & Secure:
Health and aesthetics go hand in hand for us. We bring you a 20 oz stainless steel mug with copper lining, ideal for hot morning beverages or cold drinks. It's ideal size and provides a secure, anti-spillage design. These tumblers maintain flavor and purity with an anti-rust and anti-tarnish finish, keeping your drinks just like you like them- without impurities. Having a double wall vacuum and copper in these tumblers allows temperature maintenance.
Easy Handling & Care:
Our stainless-steel, double-walled interior tumbler is especially crafted to keep your drinks at the right temperature. These low maintenance and easy to care for tumblers allow convenient, easy washing. They are dishwasher friendly and can be used for years without tarnishing. They also feature a super convenient grip, one that you could count on whether you are glued to your couch or on-the-go!
"
Dimensions
19oz: 9.88(H) x 2.85(D)
24oz: 10.68(H) x 3.12(D))
32oz: 10.66(H) x 3.43(D))
40oz: 11.64(H) x 3.60(D))
25oz: 9.87(H) x 2.85(D))

Because we knew you'd ask...




Water revitalizes. Water nourishes. Water heals.
Products related to this item
Regular price

Sale price

$17.99 USD

Unit price

per

Regular price

Sale price

$19.99 USD

Unit price

per

Regular price

$0.00 USD

Sale price

$14.99 USD

Unit price

per

Regular price

Sale price

$18.99 USD

Unit price

per

Regular price

Sale price

$21.99 USD

Unit price

per

Regular price

Sale price

$16.99 USD

Unit price

per

Regular price

Sale price

$18.99 USD

Unit price

per

Regular price

Sale price

$17.99 USD

Unit price

per

Regular price

Sale price

$27.99 USD

Unit price

per

Regular price

Sale price

$10.99 USD

Unit price

per

Regular price

Sale price

$8.99 USD

Unit price

per

Regular price

From $24.99 USD

Regular price

Sale price

From $24.99 USD

Unit price

per

Regular price

$0.00 USD

Sale price

$24.99 USD

Unit price

per

Regular price

Sale price

$21.99 USD

Unit price

per

Regular price

Sale price

$16.99 USD

Unit price

per

Regular price

Sale price

$21.99 USD

Unit price

per

Regular price

Sale price

$13.49 USD

Unit price

per

Regular price

Sale price

$23.99 USD

Unit price

per

Regular price

Sale price

$23.99 USD

Unit price

per

Regular price

Sale price

$23.99 USD

Unit price

per

Regular price

Sale price

$23.99 USD

Unit price

per

Regular price

Sale price

$19.99 USD

Unit price

per

Regular price

Sale price

$24.49 USD

Unit price

per